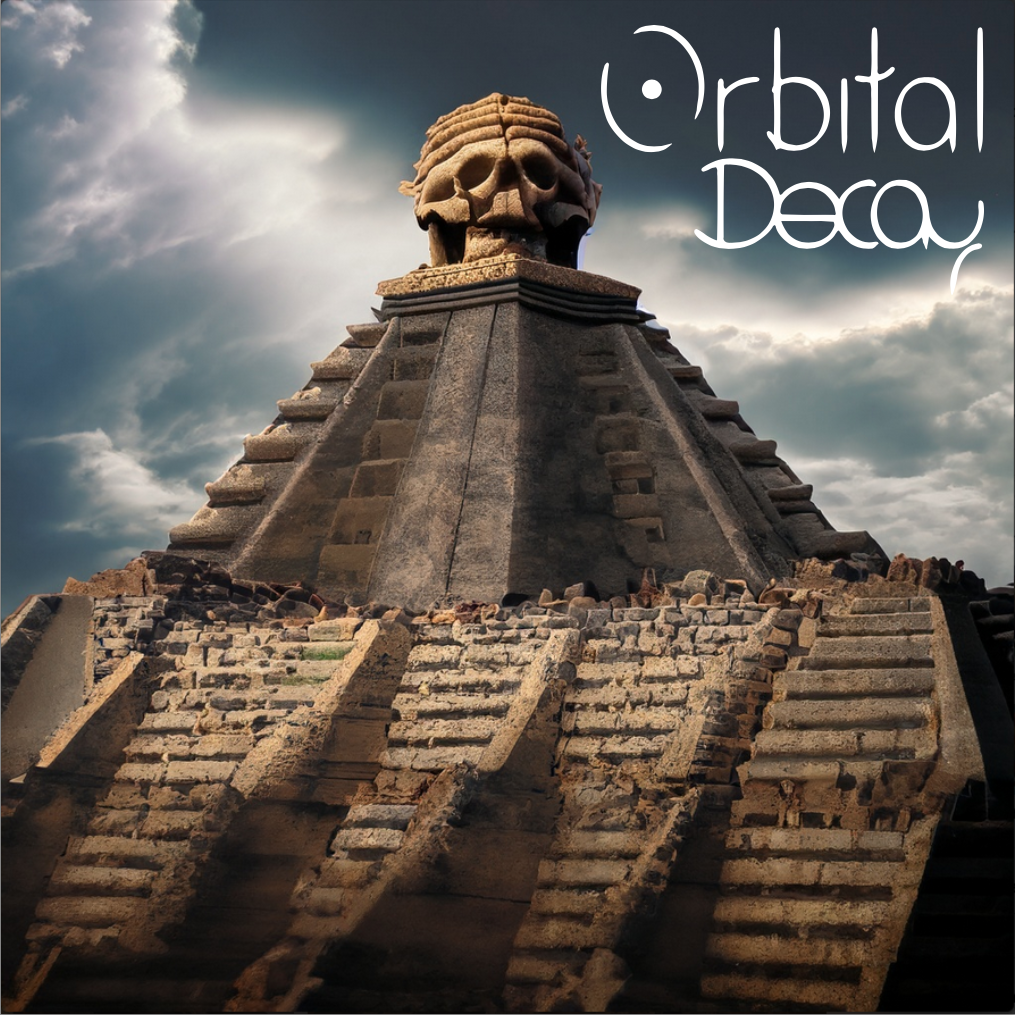 We prefer Bandcamp (above) but also available on: Spotify, Apple Music, iTunes, Instagram/Facebook, TikTok/TikTok Music/Resso/Luna, YouTube Music, Amazon, Pandora, Deezer, Tidal, iHeartRadio,Claro Música, Saavn, Boomplay, Anghami, KKBox, NetEase, Tencent, Qobuz, Joox, Kuack Media, Yandex Music (beta), Adaptr, Flo, MediaNet
Lyrics: Mikael Holmström & Jörgen Wimmersjö. Music: Mikael Holmström. Arrangement: Thomas Bjelkeman-Pettersson, Jimmi Wimmersjö, Tobjörn Österlind. Production/Sound engineer: Torbjörn Österlind. Graphics Thomas Bjelkeman-Pettersson. Logo: Mikael Holmström.
All of Orbital Decay's published songs and lyrics, published by Metal Sweden Records.
Copyright © 2022-2023 Orbital decay. All rights reserved.
Lost in time
I'll been left in the darkness growing stronger each night
With fear glowing stronger closer to midnight
Chosen they are they will be flayed for our god
Lost in time
Lost in our time
Lost in time
Lost in our time
They search near and far for the chosen ones
The priced sacrifice emerald eyes
Gathering the tribute at the foot of the temple
Wash them and drug them prepared for the priests
Lost in time
Lost in our time
Lost in time
Lost in our time
At the first light of dawn in the roar of the crowds
And the last of all nights strikes fear in their eyes
Herded as cattles ascending the steps
Facing the altar of Xipototek
Lost in time
Lost in our time
Lost in time
Lost in our time
Lost in time
Lost in our time
Lost in time
Lost in our time
I am lost
I am lost